CRACK JUMPER Snow Shovels known as the Gut Punch Avoider by some and the Sucker Punch Saver by others is the only snow shovel that jumps sidewalk cracks saving you from hassles and harm. Beyond this unique benefit, it's ease of use and ergonomic features make it the finest combo snow scoop and pusher shovel ever made and built to last in the most extreme weather conditions. Voted the Best Snow Shovel by those that know best the folks that test and buy snow shovels - your favorite retail store buyer. Ask what shovel they have in their garage and they'll say "Crack Jumper because it really works"
For a "shovel near me" click the Home Depot link below...

For the broom that will treat you best just click the Home Depot link below...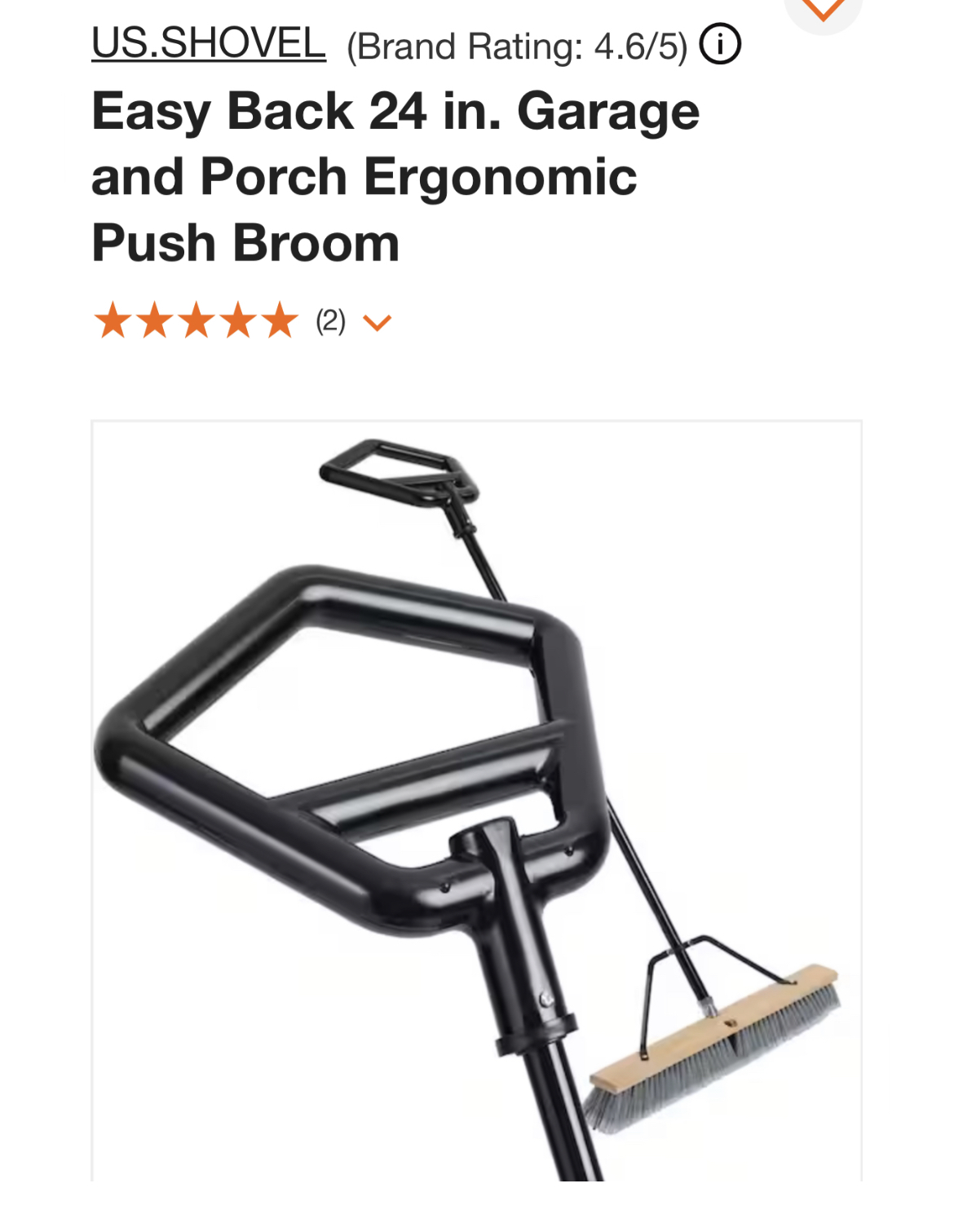 EASY BACK Push Brooms - Give your back a break from backbreaking cleanups. It's about time you say goodbye to that old broom stick of yours and say hello to our Easy Back Brooms. Our product offers an ergonomic solution which will change the way you clean! Get yours now and your back will thank you forever. Why should you buy this.
Prevents lower back pain - made to reduce bending, twisting, and the unnecessarily strenuous way of sweeping that causes lower body pains and injuries

Designed for your comfort - equipped with a 2-handed grip that distributes force evenly and relieves your body from excessive strain

Easy to use - simple, straightforward mechanism tailored for ease and convenience

Made with quality materials - with a handle made from heavy wall powder coated steel and an easy-assemble cast zinc threaded connector, it's definitely a value for the money

Versatile - comes in 3 premium bristle options for your garage, porch, indoors, outdoors, or just about any surface or task you have