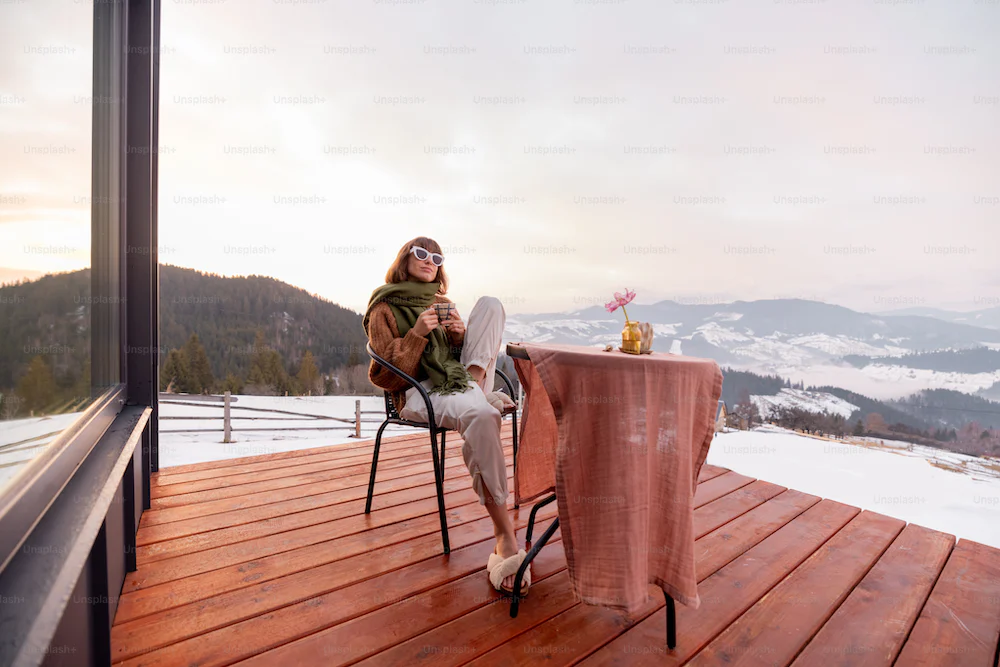 Snow and ice can be safety hazards making it essential to remove from foot traffic areas including your deck. For emergency concerns alone clearing snow from your deck to provide an exit path from your house in extremely important. Most governmental units require dwellings have two or more separate exit paths for safety purposes. So, what is the best way to clear snow off wood and composite decks without destroying its beauty? Composite decking brands include Dekorators, TimberTech, WearDeck, Wolf Decking, Azek, Fiberon and Trex)
Can you use a snow shovel on composite decking? By using metal edged shovels you run the risk of scratching and cutting your real wood or composite lumber deck. Instead, use a shovel specifically designed for safe and effective snow removal off soft surface materials like composite lumber. We recommend the 24" Crack Jumper Snow Shovel from US SHOVEL. This snow shovel is uniquely designed to glide across deck boards, specifically over the cracks between boards, due to Skid Shoes engineered into the shovel's blade. The use of skid shoes is the same proven technology used in professional snow plows and snowblowers. If you don't have the 24" Crack Jumper Snow Shovel consider using a soft plastic shovel made of polyethylene-PE or a rubber shovel though rubber shovels have a tendency to leave unsightly skid marks. Additionally, avoid using shovel blades made of hard plastic like polycarbonate-PC that are designed with a straight edge especially if the shovel was used prior on concrete. Straight edge hard plastic shovels that have been slide across pavement can become sharp which often will cut and scratch composite deck boards much like metal tipped shovels.


Shovel parallel to your deck boards. Shoveling across deck boards increase the risk of catching the sides of deck boards and damaging the surface. However, the 24" Crack Jumper Snow Shovels with its patented Skid Shoes allows for cross board shoveling.

Don't break ice up on your deck with a downward force. Banging on the ice most likely will leave indentations on your deck. If possible shovel the ice with a 24" Crack Jumper Snow Shovel or consider using an ice melt product.


When using Ice Melt Products, it is advised to research what ice melt product will work best for your deck, pets and landscaping. Make sure that the ice melt product that you buy is specifically safe for wood decking, as real wood is more prone to ice melt damage than composite lumber. If you choose a salt-based product, be sure to rinse the excess salt away once the ice melts to prevent damage to metal materials used in the construction of the deck like screws, fasteners, hardware and your deck accessories like furniture and grills.


Don't use sand to prevent slipping as sand is an abrasive material and can cause unsightly scratches on your deck.
So when consider how much does a deck cost, following these best practices, you can have safe passage out of your home, the use of your deck throughout the winter while maintaining the beauty of your deck for years to come.